Pope and Martyr.
He ruled the Church with holy decrees and gave his blood for his sheep in the year 197.
During his reign, there was a disagreement as to what date Easter should be observed on. Either on the 14th day of Nisan, whatever date it may fall on, like the bishop from the province of Asia. Or on Sunday, like the majority of bishops.
Pope Victor called on the bishops of the province of Asia to come to Rome, however, they turned down the request. Therefore Saint Victor sent letters to prominent bishops to assist with this controversy. All the letters unanimously came back reporting that Easter was observed on Sunday and a declaration was made for Easter to be commemorated on Sunday.
Those who didn't abide would need to be expelled from the Church. However, St. Ireneaus, the bishop of Lyon who was in agreement with Pope St. Victor, advocated for those in the province of Asia to prevent their excommunication.
V: Saint Victor I.
A: Pray for us.
---
To advance in your spiritual reform, kindly consider the profound meditations and pious lessons from the book: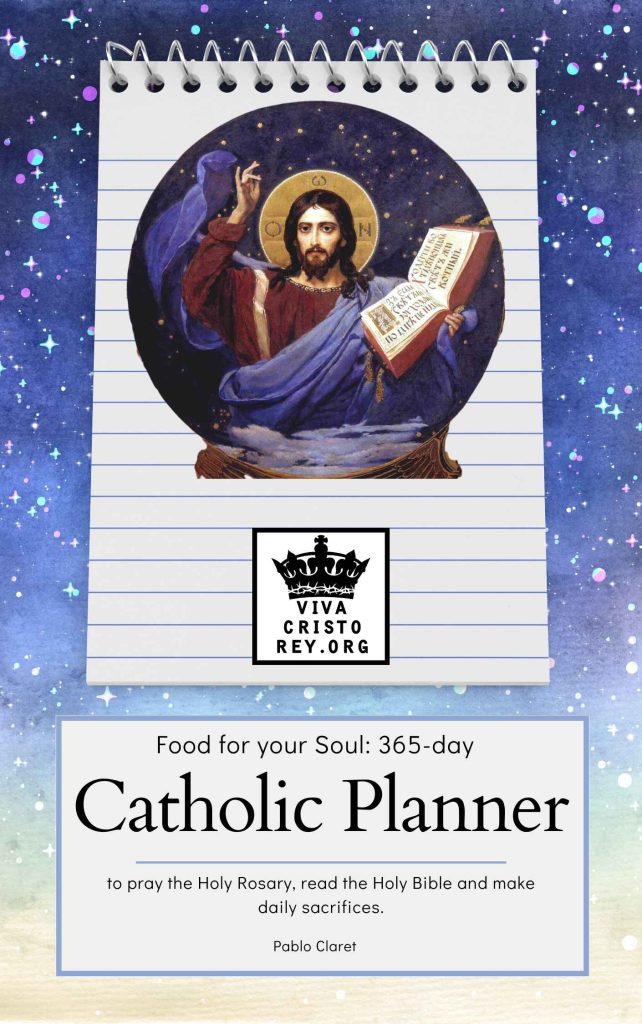 TITLE: Food for your Soul: 365-day Catholic Planner to pray the Holy Rosary, read the Holy Bible and make daily sacrifices.
AUTHOR: Pablo Claret

Get it as a PAPERBACK:
vcrey.com/food-for-your-soul
See our catalogue of Catholic books and audiobooks:
https://vivacristorey.org/en/catalogue/