Deacon and Martyr.
No Saint, after Saint Peter and Saint Paul, was celebrated in Rome with greater enthusiasm than the Spanish Saint Lawrence, the third protector of the Eternal City.
His church is one of the five patriarchal basilicas. His name is read in the first list of the Canon. His glorious martyrdom was celebrated with rapt inspiration by the prince of Christian poets, the Spaniard Prudencio.
Spain also celebrates Saint Lawrence's parents, Saints Orencio and Paciencia, who birthed him in Huesca. In its Golden Age, Spain honored Saint Lawrence's memory by dedicating the magnificent El Escorial monastery, built in the shape of an immense grill, to commemorate the terrible instrument of his martyrdom.
Spain also brought the glory of San Lawrence to the New World, giving his name to cities, gulfs and rivers of the new continent.
Christianity remembers him when looking at the sky on these August nights, by the meteor showers, which are called the tears of Saint Lawrence.
V: Saint Lawrence.
A: Pray for us.
---
To increase devotion to the Blessed Virgin Mary, it is advisable to pray daily the 15 mysteries of the Rosary.

Share with those you love, the book Rosary For Beginners: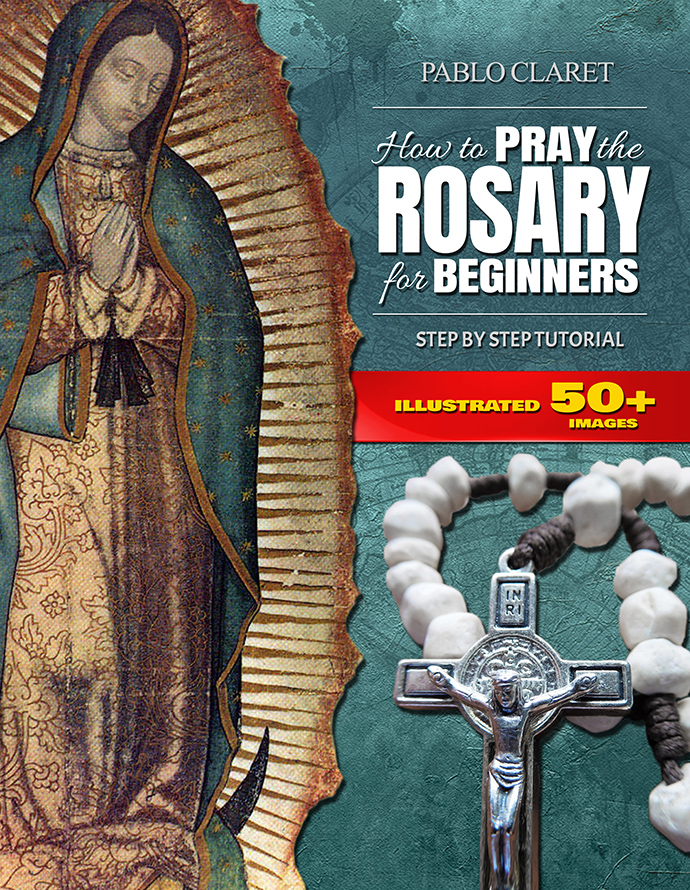 TITLE: How to Pray the Rosary for Beginners Step by Step Tutorial
AUTHOR: Pablo Claret

Get it as a PAPERBACK:
vcrey.com/rosary-book
See our catalogue of Catholic books and audiobooks:
https://vivacristorey.org/en/catalogue/