Hello, I am Pablo Claret, the founder and director of Viva Cristo Rey Multimedia.
Welcome to our blog. In this blog we will publish the progress of our projects, both those that we have already finished, those that keep us busy at the moment, those that we want to do in the immediate future (God willing), and some that, although distant in our imagination, are also important to us.
Now, for the majority who still do not know us, I give you a summary:
In Viva Cristo Rey Multimedia
We produce Catholic books in Spanish and English
We produce Catholic audio books in Spanish and English
We promote Catholic-themed products, such as clothing.
In general, our idea is simple, we want to produce powerful Traditional Catholic content, capable of changing souls, and transforming hearts of iron into hearts of flesh. For this, we do not rely on our weak strength, but on classic books, written mostly by saints who now live in heaven and enjoy eternally the glory that their penances earned them.
In particular, I want to create the content that you always want to buy and study, but that does not currently exist.
Put more bluntly, I will produce content that the world never bothered to provide me with. I will give other souls what I love, but which is hard to find.

---
To advance in your spiritual reform, kindly consider the profound meditations and pious lessons from the book: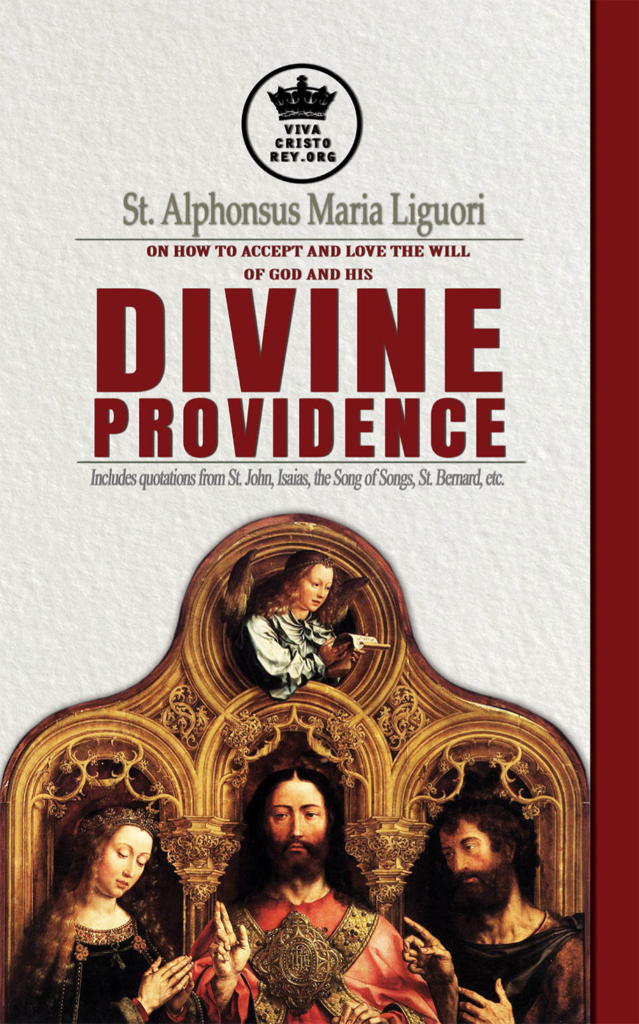 TITLE: St. Alphonsus Maria Liguori on How to accept and love the will of God and his Divine Providence Includes quotations from St. John, Isaias, the Song of Songs, St. Bernard, etc.
AUTHOR: St. Alphonsus Liguori
EDITOR: Pablo Claret
Get it as a PAPERBACK:
vcrey.com/providence-book

Get it as an AUDIOBOOK on Google Play:

Get it as an AUDIOBOOK on Apple Books:
See our catalogue of Catholic books and audiobooks:
https://vivacristorey.org/en/catalogue/