Catholic Feast.
Barely had the mystery of the Incarnation of the Word taken place, when Mary went from Nazareth to Judea to visit and assist her cousin St. Elizabeth.
To the greeting of Mary, John rejoices in the bowels of Elizabeth, receives sanctifying grace and experiences the presence of God incarnate.
The Feast of the Visitation was instituted in the fourteenth century (1389) to implore through Mary divine protection over the Church during the appalling schism in the West. The Mother of God brought back peace to the Church.
The Epistle brings precious stanzas that celebrate the arrival of the divine Bridegroom and are applied to the journey and greeting of Mary. The Gospel is the historical account of the mystery, until the beginning of the wonderful song of the Magnificat.
V: Blessed Virgin Mary.
A: Pray for us.
---
To educate your children in a Christian way, we recommend this coloring book with a Catholic theme.
Share with your love ones, the following book: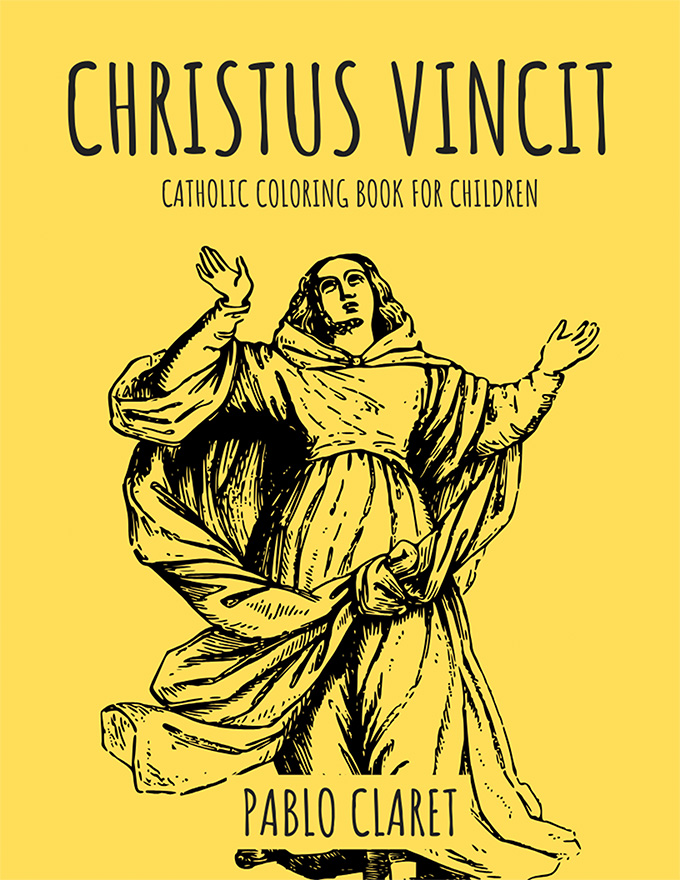 See our catalogue of Catholic books and audiobooks:
https://vivacristorey.org/en/catalogue/