Feast.
It is celebrated in Spain. The glorious crusade of the Spanish Reconquest, which began in the mountains of Asturias and ended in the fertile plain of Granada, is one of the most momentous events in our religious and civil history.
Two events of it have been incorporated into the liturgy: the Apparition of Santiago (May 23) and the triumph of Las Navas de Tolosa (July 16, 1213), the roughest blow received by the Moorish on our soil, and the most marked triumph of the Holy Cross.
The glory of this day is distributed among all the regions of Spain; singularly outstanding is the King of Castile, Alfonso VIII, and the Archbishop of Toledo, Don Rodrigo Jiménez de Rada.
---
To advance in your spiritual reform, kindly consider the profound meditations and pious lessons from the book: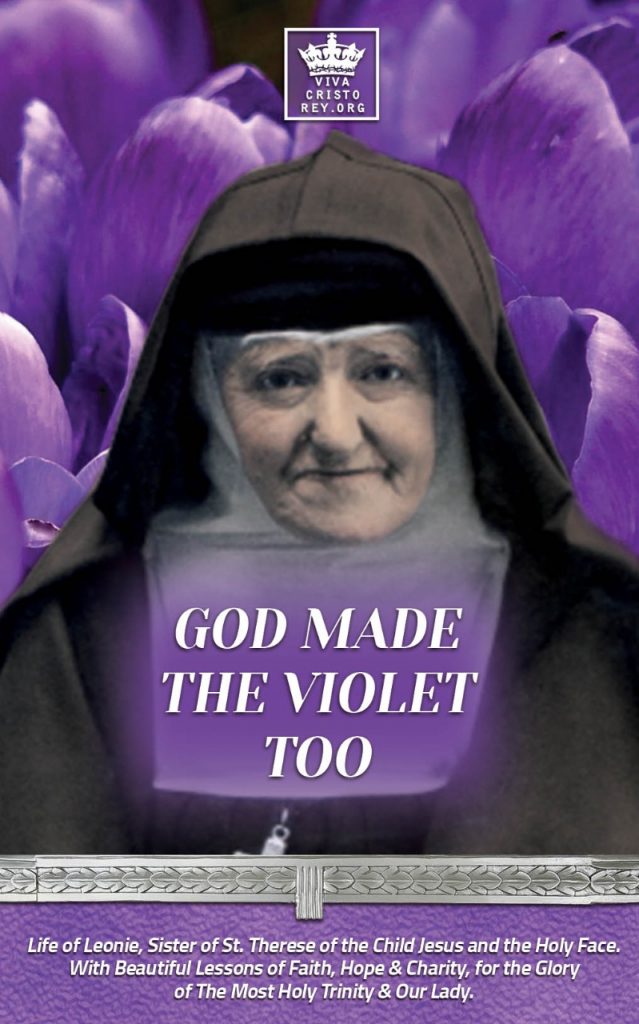 TITLE: God Made the Violet Too, Life of Leonie, Sister of St. Therese of the Child Jesus and the Holy Face. With Beautiful Lessons of Faith, Hope & Charity, for the Glory of The Most Holy Trinity & Our Lady.
AUTHOR: Rev. Albert H. Dolan
EDITOR: Pablo Claret
Get it as a PAPERBACK:


See our catalogue of Catholic books and audiobooks:
https://vivacristorey.org/en/catalogue/