Bishop and Confessor
He was born in Fuenllana (Royal City) and entered the Order of Hermits of St. Augustine. He was an excellent superior and preacher. Elevated to the metropolitan see of Valencia, he ruled as a vigilant Prelate and, above all, as a distinguished beggar and beloved father of the poor, to whom he distributed not only his income, but also his clothes and his own bed; and so he came to die in a borrowed bed.
V/. St. Thomas of Villanova.
R/. Pray for us.

---
To advance in your spiritual reform, kindly consider the profound meditations and pious lessons from the book: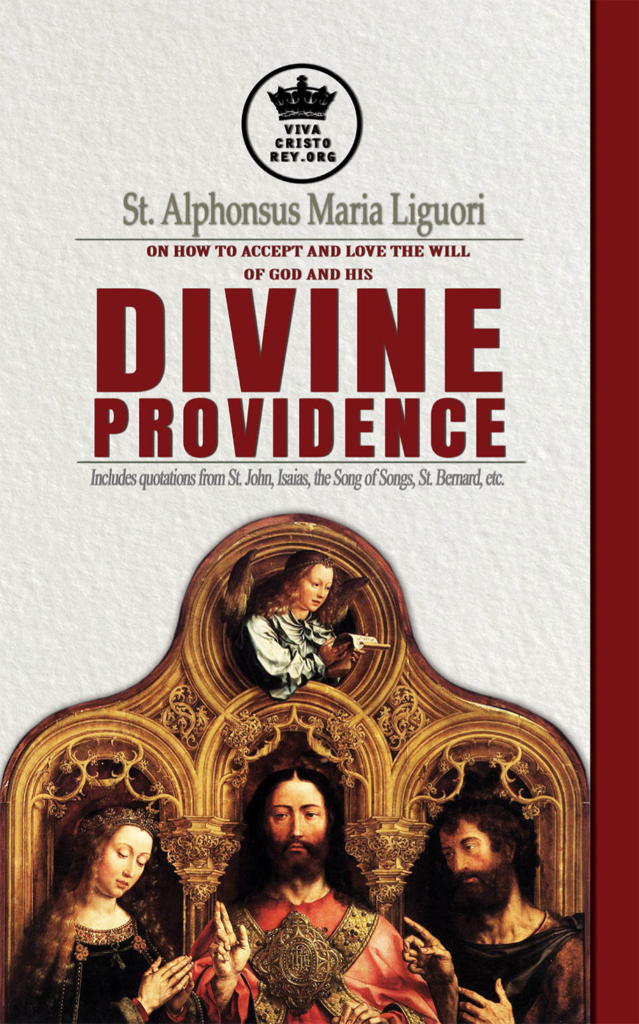 TITLE: St. Alphonsus Maria Liguori on How to accept and love the will of God and his Divine Providence Includes quotations from St. John, Isaias, the Song of Songs, St. Bernard, etc.
AUTHOR: St. Alphonsus Liguori
EDITOR: Pablo Claret
Get it as a PAPERBACK:
vcrey.com/providence-book

Get it as an AUDIOBOOK on Google Play:

Get it as an AUDIOBOOK on Apple Books:
See our catalogue of Catholic books and audiobooks:
https://vivacristorey.org/en/catalogue/