Martyr.
Roman matron of high birth status, died beheaded for the Christian faith in 126.
V: Saint Sabina.
A: Pray for us.
---
Info of the Saint:
Feast
August 29
Born
2nd century
Rome
Died
126
Rome
Nationality
Roman
Canonization
Pre-congregation
Patronage
N/A
---
To advance in your spiritual reform, kindly consider the profound meditations and pious lessons from the book: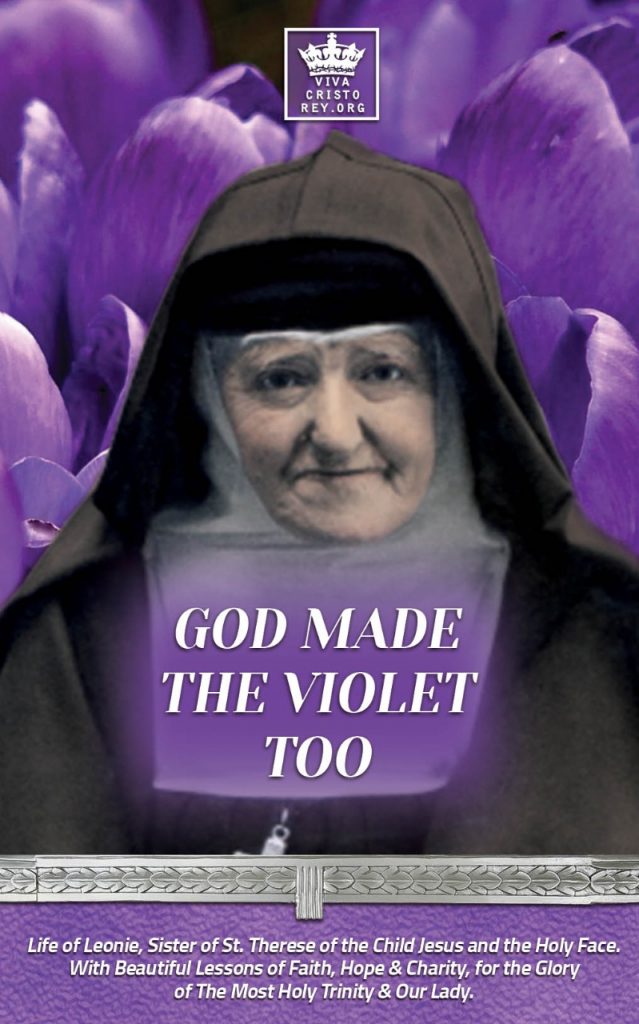 TITLE: God Made the Violet Too, Life of Leonie, Sister of St. Therese of the Child Jesus and the Holy Face. With Beautiful Lessons of Faith, Hope & Charity, for the Glory of The Most Holy Trinity & Our Lady.
AUTHOR: Rev. Albert H. Dolan
EDITOR: Pablo Claret
Get it as a PAPERBACK:
https://vcrey.com/leoni-book
Get it as an AUDIOBOOK:
https://vcrey.com/leoni-audibook
See our catalogue of Catholic books and audiobooks:
https://vivacristorey.org/en/catalogue/
---
Share this story in your favorite platform!