Virgin.
The most beautiful rose that has sprouted on American soil in the first century of Spanish rule, is the Virgin of Lima, who deserved to hear from the lips of Christ:
"Rose of my Heart!"

WORDS OF JESUS CHRIST TO Saint Rose of Lima
A Dominican tertiary, without leaving her father's home, knew how to live there as an anchorite. She is the heavenly Patroness of Spanish America.
V: Saint Rose of Lima.
A: Pray for us.
---
Info of the Saint:
Feast
August 30
Born
Apr. 30, 1586
Lima,
Viceroyalty
of Peru
Died
Aug. 24, 1617
(aged 31)
Lima,
Viceroyalty
of Peru
Nationality
Peruvian
Canonization
Apr. 12, 1671
by pope
Clement X
Patronage
The sick of
tuberculosis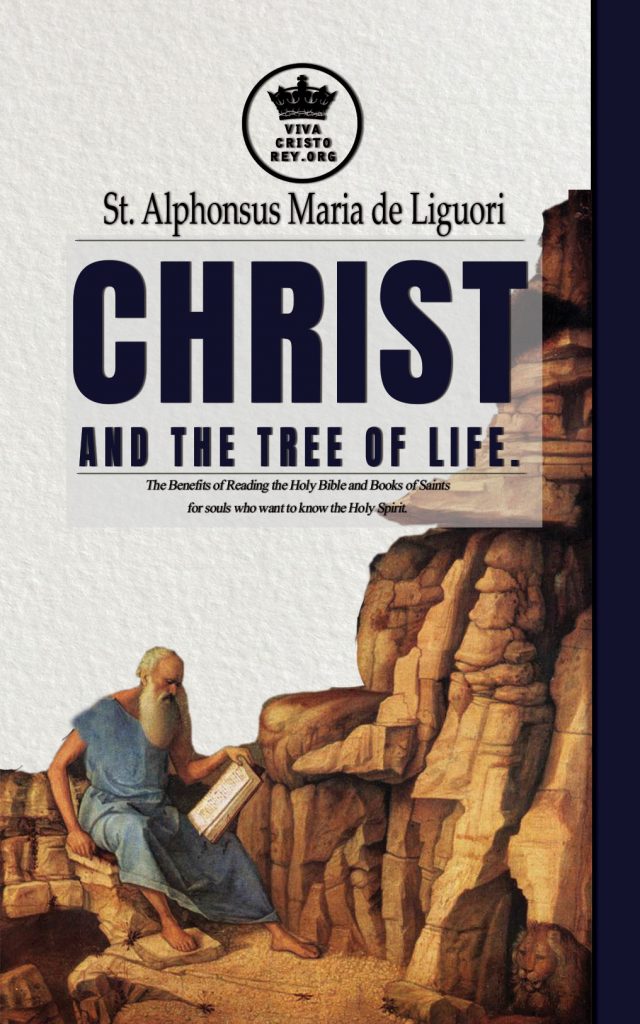 TITLE: Christ and the Tree of Life. The Benefits of Reading the Holy Bible and Books of Saints for souls who want to know the Holy Spirit.
AUTHOR: St. Alphonsus Liguori
EDITOR: Pablo Claret
Get it as a PAPERBACK:
vcrey.com/tree-of-life-book
See our catalogue of Catholic books and audiobooks:
https://vivacristorey.org/en/catalogue/