Confessor.
He is called Nonnatus (non natus, unborn), because he was removed from the entrails of his deceased mother. From a noble Catalan family, the Blessed Virgin called him to the newly founded Order of Mercy.
He went to Africa to redeem captives and, running out of money, he stayed in the place of a Christian who wavered in faith. There he converted many Mohammedans, for which he was barbarously tormented, and his lips were pierced to put a padlock on them to prevent him from preaching.
Returned to Spain with the aureole of martyrdom, Gregory IX promoted him as cardinal; but, on his way to Rome, he fell ill and died most holy in Cardona, in the year 1240.
V: Saint Raymond Nonnatus.
A: Pray for us.
---
Info of the Saint:
Feast
August 31
Born
1204
Portell,
Lleida
Died
Aug. 31, 1240
Cardona,
Barcelona
Nationality
Spaniard
Canonization
1657,
by Pope
Alexander
VII
Patronage
Childbirth;
expectant
mothers;
pregnant
women;
newborn
babies;
infants;
children;
obstetricians;
midwives;
fever; the
falsely
accused;
confidentiality
of confession.
---
To advance in your spiritual reform, kindly consider the profound meditations and pious lessons from the book: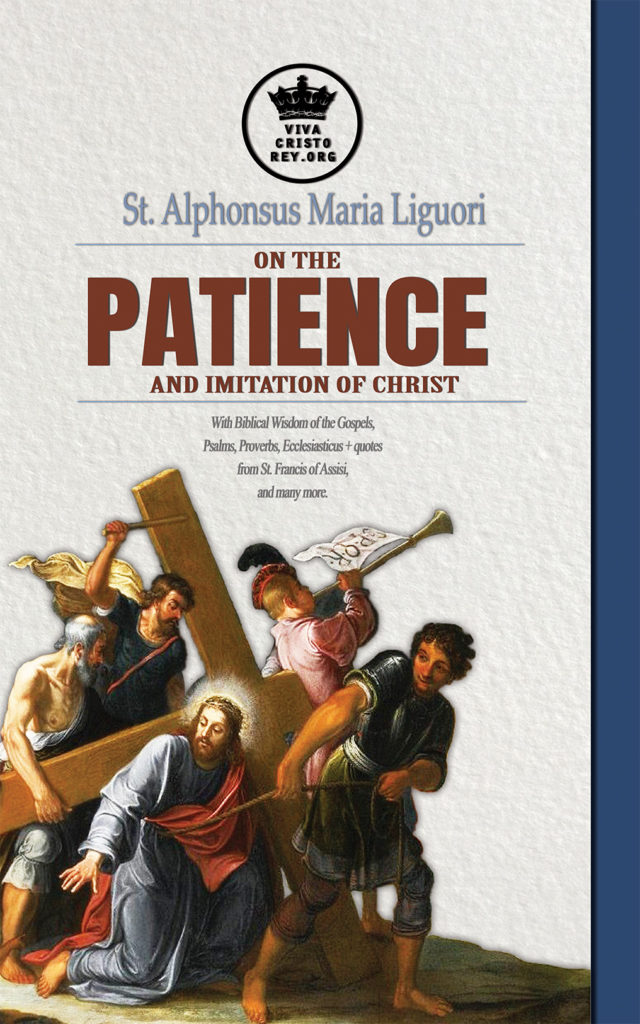 TITLE: Saint Alphonsus Maria Ligori on the Patience and Imitation of Christ. With Biblical Wisdom of the Gospels, Psalms, Proverbs, Ecclesiastical + quotes from St. Francis of Assisi, and many more.
AUTHOR: St. Alphonsus Liguori
EDITOR: Pablo Claret

Get it as a PAPERBACK:
vcrey.com/patience-book
See our catalogue of Catholic books and audiobooks:
https://vivacristorey.org/en/catalogue/
---
Share this story in your favorite platform!