King and Confessor.
First cousin of Saint Ferdinand, he was very Christianly educated by his mother, the great Queen of France, Blanche of Castile. From the throne he shone with heroic examples of a Christian ruler, upright, pious, exemplary charitable to the people.
He undertook two Crusades to rescue the Holy Sepulcher but in the first he was left with the Saracens, and in the second he was infected with the plague, from which he died in Tunisia.
V: Saint Louis.
A: Pray for us.
---
Info of the Saint:
Feast
August 25
Born
April 25, 1214
Poissy, France
Died
August 25, 1270
(56 years)
Tunisia,
North Africa
Nationality
French
Canonization
1297 by
Boniface VIII
Patronage
Difficult
marriages,
prisoners,
sick people,
soldiers,
parenthood.
---
To advance in your spiritual reform, kindly consider the profound meditations and pious lessons from the book: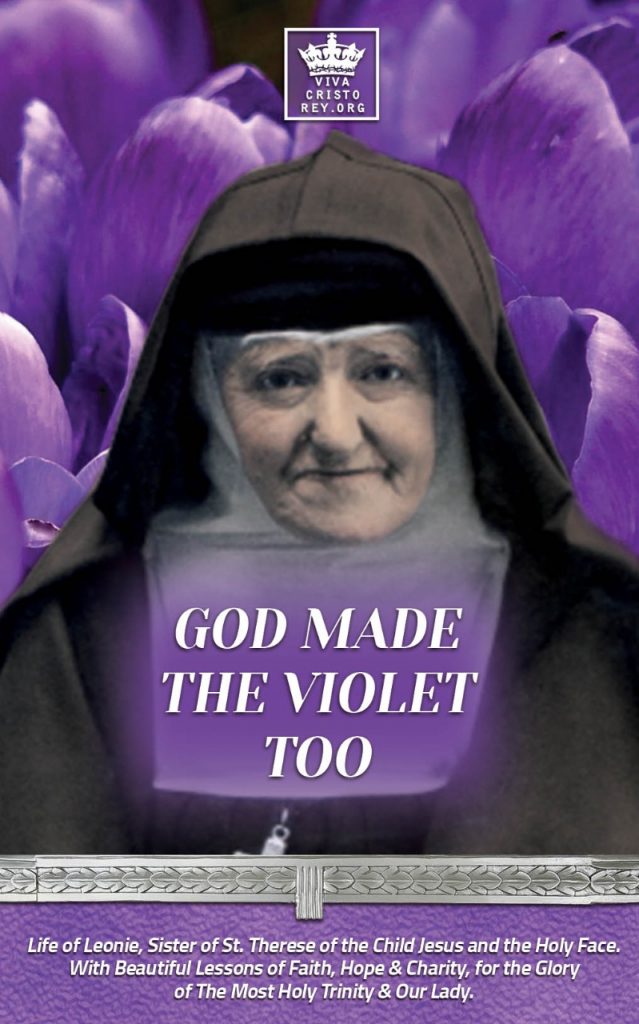 TITLE: God Made the Violet Too, Life of Leonie, Sister of St. Therese of the Child Jesus and the Holy Face. With Beautiful Lessons of Faith, Hope & Charity, for the Glory of The Most Holy Trinity & Our Lady.
AUTHOR: Rev. Albert H. Dolan
EDITOR: Pablo Claret
Get it as a PAPERBACK:
https://vcrey.com/leoni-book
Get it as an AUDIOBOOK:
https://vcrey.com/leoni-audibook
See our catalogue of Catholic books and audiobooks:
https://vivacristorey.org/en/catalogue/
---
Share this story in your favorite platform!