Confessor.
(1556-1648).
Among the great educators of the people, our Saint Joseph Calasanz stands out. He was born in Peralta de la Sal, in Huesca. After an exemplary life in priestly ministry, he went to Rome, where he emulated the charity of his companion Saint Camillus of Lelis with the sick.
At the age of forty he founded the Order of Poor Clerics Regular of the Mother of God of the Pious Schools, also called Piarists, and he governed and propagated it for fifty most holy years. He suffered such terrible setbacks with such heroic patience that the Church venerates him as a prodigy of strength similar to the Holy Job.
Pius XII declared him Patron of popular Christian schools. The sacred liturgy celebrates mainly the educator of childhood and youth.
V: Saint Joseph Calasanz.
A: Pray for us.
---
Info of the Saint:
Feast
August 27
Born
Sep. 11, 1557
Peralta de la
Sal, Aragón
Died
Aug. 25, 1648
(aged 90)
Rome,
Papal States
Nationality
Spaniard
Canonization
July 16, 1767
by Pope
Clement XIII
Patronage
Founder of the
Order of Poor
Clerics Regular
of the Mother
of God of the
Pious Schools

---
To advance in your spiritual reform, kindly consider the profound meditations and pious lessons from the book: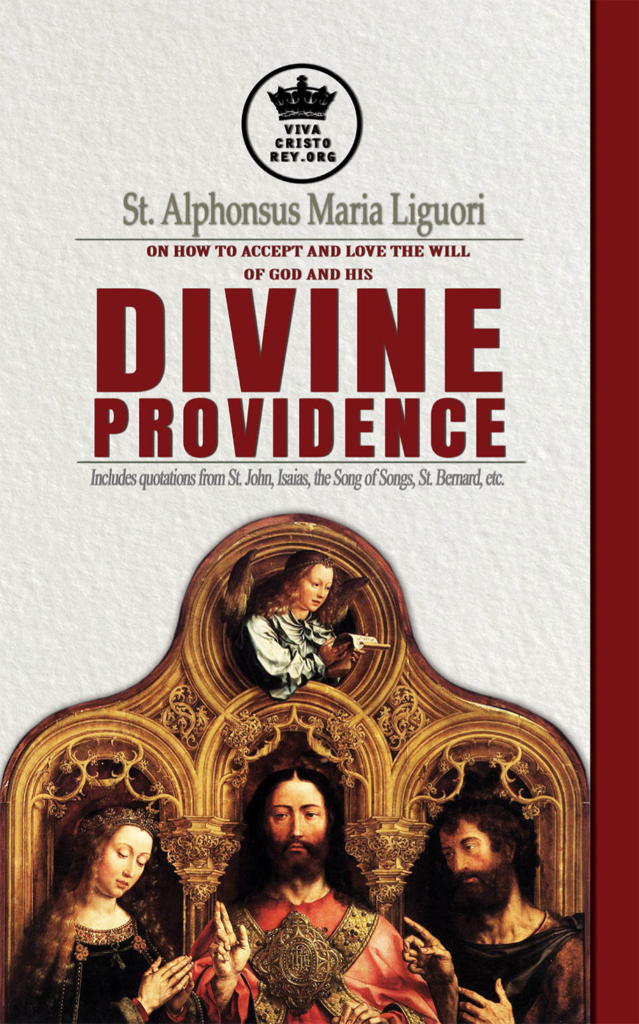 TITLE: St. Alphonsus Maria Liguori on How to accept and love the will of God and his Divine Providence Includes quotations from St. John, Isaias, the Song of Songs, St. Bernard, etc.
AUTHOR: St. Alphonsus Liguori
EDITOR: Pablo Claret
Get it as a PAPERBACK:
vcrey.com/providence-book

Get it as an AUDIOBOOK on Google Play:

Get it as an AUDIOBOOK on Apple Books:
See our catalogue of Catholic books and audiobooks:
https://vivacristorey.org/en/catalogue/