Priest, Confessor and Doctor
In his century he was the prophet of the divine Scriptures. He joined study with extreme penance, and with his steely pen he defended the faith against heretics. Following the advice of his great friend and protector, the Spanish Pope Saint Damaso, he enriched the Church with the Vulgate, a version of the Holy Bible that has obtained official status. Surrounded by his spiritual daughters, he died a most holy near the cradle of the Lord, in Bethlehem; his body was transferred to Rome, and rests in Santa María the Major, next to the holy Crib.
Under the invocation of St. Jerome, the famous religious Order was born in Guadalajara, Spain, in the 14th century, which had famous monasteries, such as El Escorial, Guadalupe, etc.
V/. St. Jerome.
R/. Pray for us.
---
To increase devotion to the Blessed Virgin Mary, it is advisable to pray daily the 15 mysteries of the Rosary.

Share with those you love, the book Rosary For Beginners: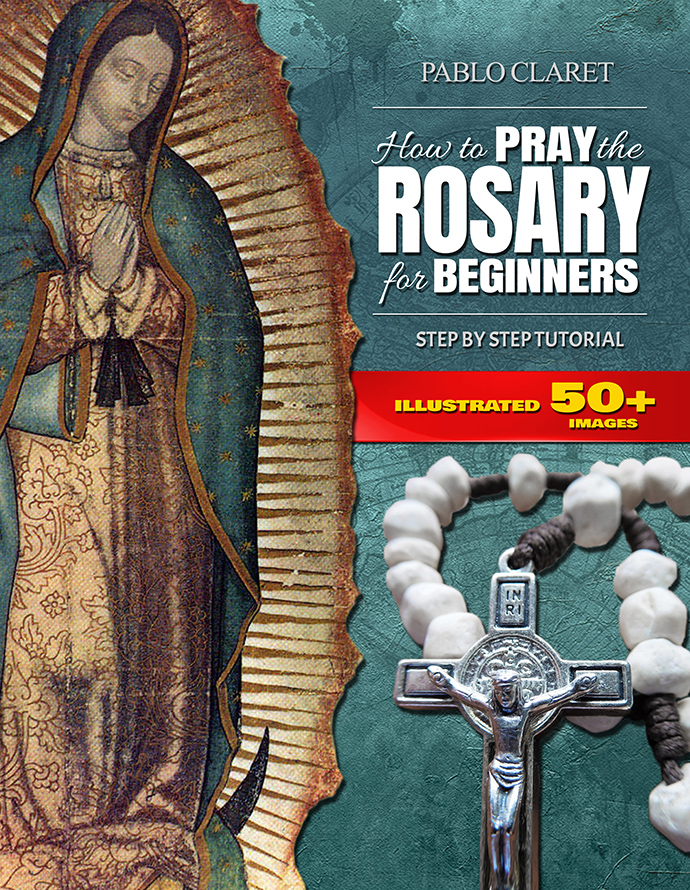 TITLE: How to Pray the Rosary for Beginners Step by Step Tutorial
AUTHOR: Pablo Claret

Get it as a PAPERBACK:
vcrey.com/rosary-book
See our catalogue of Catholic books and audiobooks:
https://vivacristorey.org/en/catalogue/