Widow.
Disciple of Saint Francis de Sales, and with him co-founded of the Order of the Visitation, she sanctified herself as a single woman by her horror of the Huguenot heresy; as a married woman, for the faithful fulfillment of her duties as wife and mother; as a widow, because of her estrangement from the world, and as a religious, as mother and teacher of her Order, beloved of the Most Holy Heart of Jesus.
V: Saint Jane Frances.
A: Pray for us.
---
Info of the Saint:
Feast
August 21
Born
28 Jan. 1572
Dijon, Burgundy,
France
Died
13 Dec. 1641
(aged 69)
Moulins, France
Nationality
French
Canonization
16 July 1767,
by Pope
Clement XIII
Patronage
Co-founded the
religious Order
of the Visitation
of Holy Mary
---
To advance in your spiritual reform, kindly consider the profound meditations and pious lessons from the book: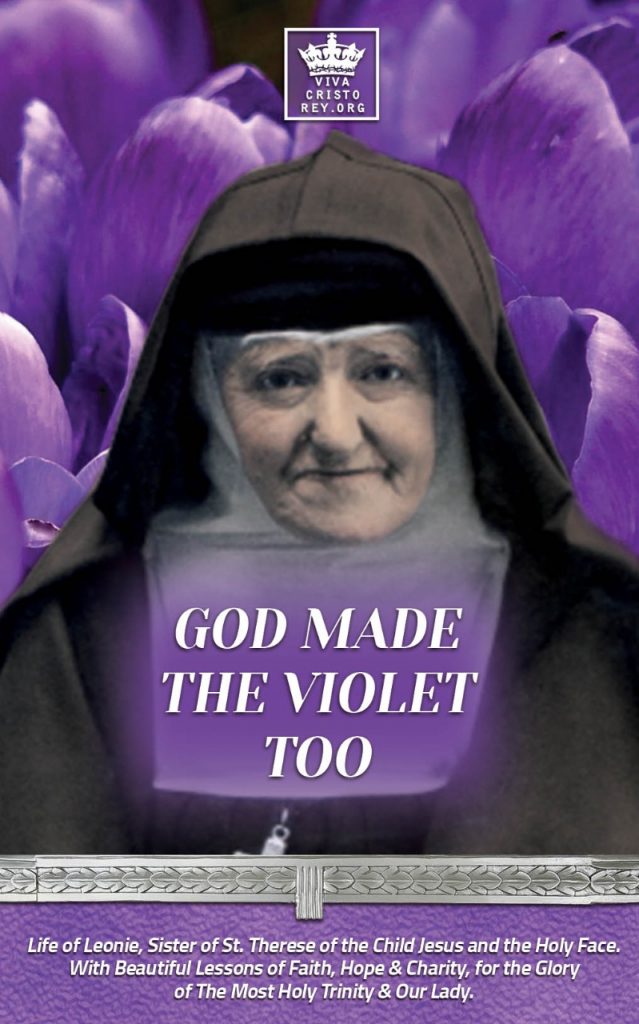 TITLE: God Made the Violet Too, Life of Leonie, Sister of St. Therese of the Child Jesus and the Holy Face. With Beautiful Lessons of Faith, Hope & Charity, for the Glory of The Most Holy Trinity & Our Lady.
AUTHOR: Rev. Albert H. Dolan
EDITOR: Pablo Claret
Get it as a PAPERBACK:
https://vcrey.com/leoni-book
Get it as an AUDIOBOOK:
https://vcrey.com/leoni-audibook
See our catalogue of Catholic books and audiobooks:
https://vivacristorey.org/en/catalogue/
---
Share this story in your favorite platform!