Confessor.
He fought for his homeland, Spain, in the citadel of Pamplona (1521). The Reading of the Life of Christ and of the Saints changed him from a torn and vain military man to a champion for the greater glory of God.
In his book, Spiritual Exercises, he rose to the top of the spiritual magisterium, a sure guide on the path to holiness. As the founder of the Society of Jesus, he founded a new model adapted to the modern age religious state, and the intense apostolate with the priestly ministry in the professorship, in the word, in the book, between faithful and unfaithful, at the orders of the Apostolic See, whose rights he defended against Protestants and regalists.
His Order, has given the Church 26 canonized Saints; among them, two Holy Doctors, 135 Blessed, 31 Venerable and an innumerable pleiad of missionaries, preachers, directors of conscience, writers and educators of youth in religion, letters and science. (1491-1556.)
Pius XI declared Saint Ignatius Patron of those who do spiritual exercises.
V: Saint Ignatius of Loyola.
A: Pray for us.
---
Info of the Saint:
Feast
July 31
Born
23 Oct. 1491
Azpeitia,
Gipuzkoa,
Crown of
Castile
Died
31 Jul. 1556
(age 65)
Rome, Papal
States
Nationality
Spaniard
Canonization
12 Mar. 1622,
by Pope
Gregory XV
Patronage
Company of
Jesus,
Spiritual
Exercises,
soldiers.
---
To increase devotion to the Blessed Virgin Mary, it is advisable to pray daily the 15 mysteries of the Rosary.

Share with those you love, the book Rosary For Beginners: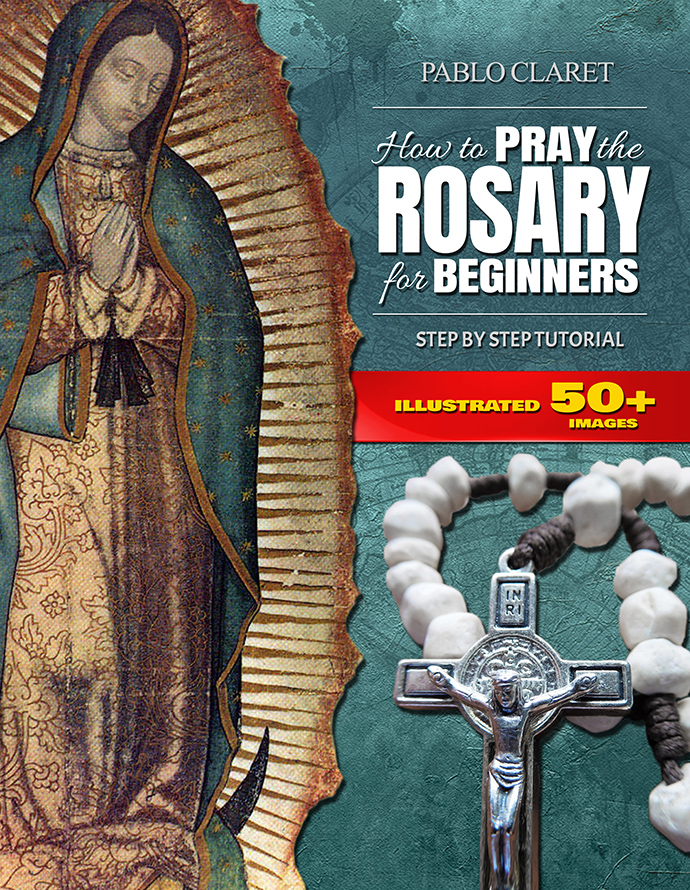 TITLE: How to Pray the Rosary for Beginners Step by Step Tutorial
AUTHOR: Pablo Claret

Get it as a PAPERBACK:
vcrey.com/rosary-book
See our catalogue of Catholic books and audiobooks:
https://vivacristorey.org/en/catalogue/
---
¡Comparte esta historia en tu plataforma favorita!