Apostle and Martyr.
Saint Bartholomew (son of Ptolemy) is supposed to be Nathanael himself, whose first interview with Jesus is described by Saint John in his Gospel. (John 1:45)
He evangelized India, from where he went to Greater Armenia. He suffered the cruel martyrdom of being skinned alive. His sacred body is venerated in a church dedicated to his name, on the island of Tiber in Rome.
The mystical body of Christ, which is the Church, is made up of a great diversity of members, each with their own office, and the main one being the Apostles.
V: Saint Bartholomew.
A: Pray for us.
---
Info of the Saint:
Feast
August 24
Born
1st century AD
Cana, Galilee,
Roman Empire
Died
1st century AD
Albanopolis,
Armenia
Nationality
Israelite
Canonization
By immemorial
veneration

Patronage
Binders;
Butcher shop;
workers
of leather;
diseases
neurological;
Diseases
of the skin;
dermatology;
plasterers;
shoemakers;
curriers;
tanners;
trappers.

---
To advance in your spiritual reform, kindly consider the profound meditations and pious lessons from the book: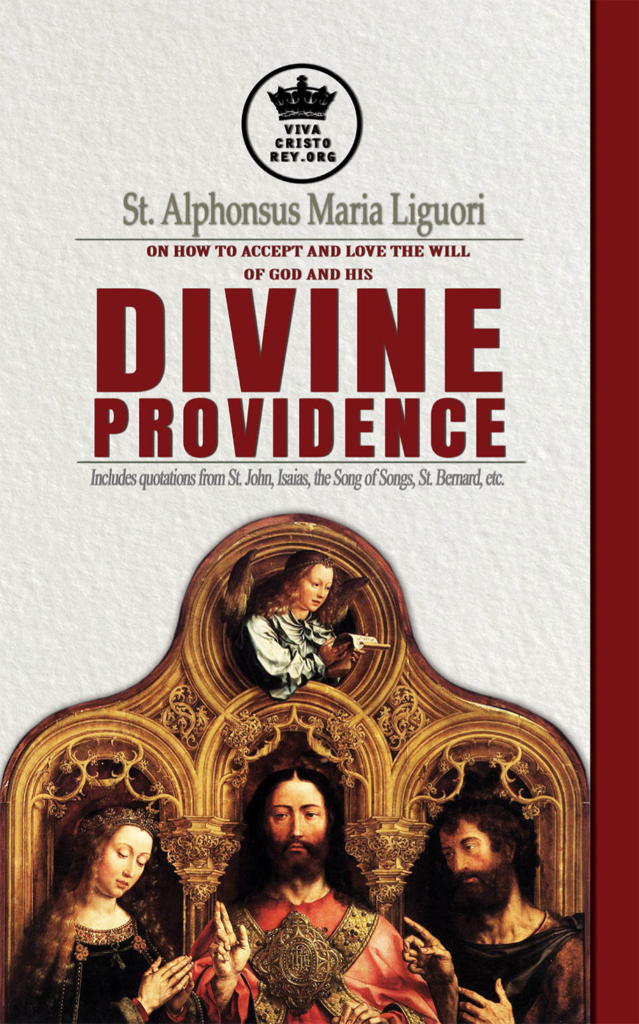 TITLE: St. Alphonsus Maria Liguori on How to accept and love the will of God and his Divine Providence Includes quotations from St. John, Isaias, the Song of Songs, St. Bernard, etc.
AUTHOR: St. Alphonsus Liguori
EDITOR: Pablo Claret
Get it as a PAPERBACK:
vcrey.com/providence-book

Get it as an AUDIOBOOK on Google Play:

Get it as an AUDIOBOOK on Apple Books:
See our catalogue of Catholic books and audiobooks:
https://vivacristorey.org/en/catalogue/