Holy Bishops and Confessors.
In the 9th century, the Slavic race, which spread throughout Eastern Europe, was brought to the knowledge of Christ through the apostolic work of these two holy brothers, who evangelized the peoples of Moravia and Bohemia, Bulgaria and Poland, and penetrated as far as Muscovy. They accommodated the characters of the Greek alphabet into the Slavic language, into which they translated Holy Scripture and liturgical books. Cyril died in Rome (869); Methodius, in Moravia (885).
V: Saints Cyril and Methodius.
A: Pray for us.
---
To advance in your spiritual reform, kindly consider the profound meditations and pious lessons from the book: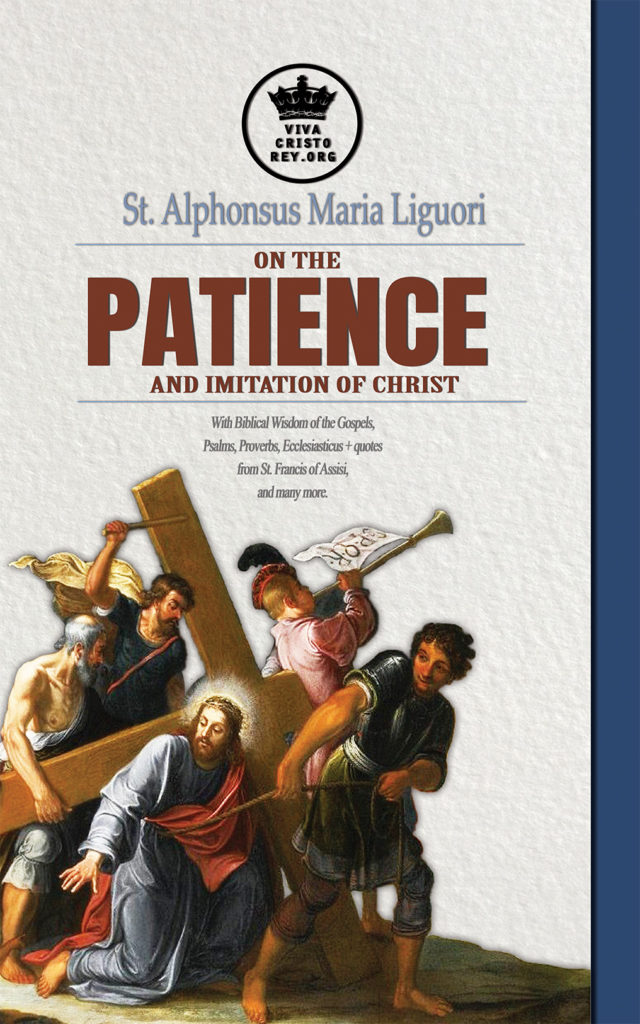 TITLE: Saint Alphonsus Maria Ligori on the Patience and Imitation of Christ. With Biblical Wisdom of the Gospels, Psalms, Proverbs, Ecclesiastical + quotes from St. Francis of Assisi, and many more.
AUTHOR: St. Alphonsus Liguori
EDITOR: Pablo Claret

Get it as a PAPERBACK:
vcrey.com/patience-book
See our catalogue of Catholic books and audiobooks:
https://vivacristorey.org/en/catalogue/
---
¡Comparte esta historia en tu plataforma favorita!