The patriarch of the anchorites, at the age of fifteen, distributed his patrimony to the poor, and retired to the wilderness, where he lived until he was one hundred and thirteen years old.
He dressed in palm leaves; a raven brought him half a loaf each day. At his death, two lions opened the grave in which he was buried.
V/. St. Paul, first Hermit.
R/. Pray for us.
---
To advance in your spiritual reform, kindly consider the profound meditations and pious lessons from the book: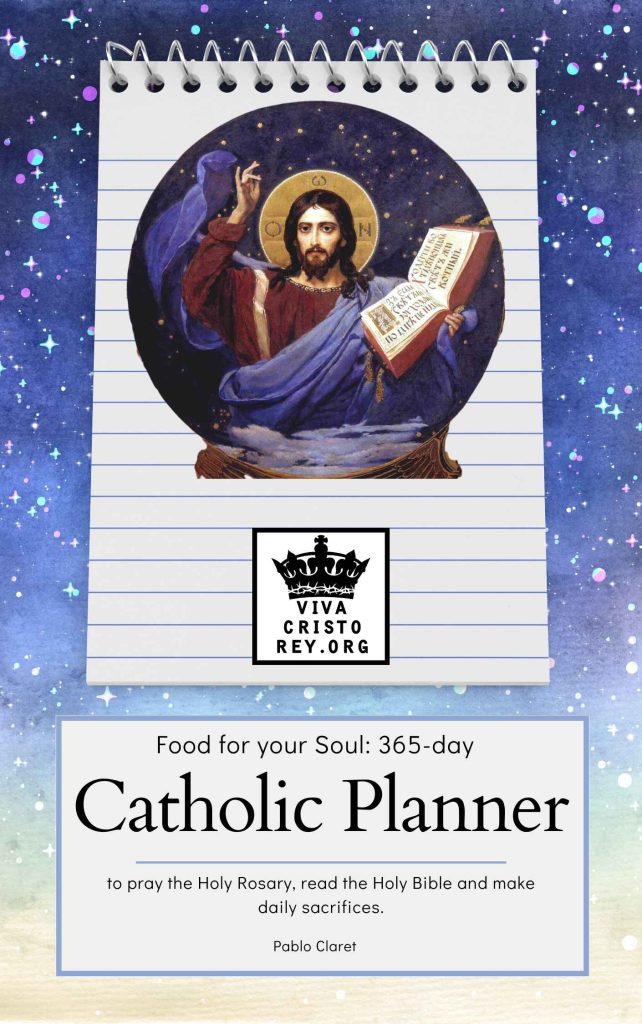 TITLE: Food for your Soul: 365-day Catholic Planner to pray the Holy Rosary, read the Holy Bible and make daily sacrifices.
AUTHOR: Pablo Claret

Get it as a PAPERBACK:
vcrey.com/food-for-your-soul
See our catalogue of Catholic books and audiobooks:
https://vivacristorey.org/en/catalogue/