Confessor and Doctor
He was born in Fontiveros (Ávila) and professed in the Carmelite Order, whose reform he promoted, together with Saint Teresa of Jesús; and in this great work she passed incredible persecutions and works. Loving the Cross of Christ, he exercised in himself no less austerities than the most distinguished anchorites. Endowed with the highest contemplation, he wrote marvelously in prose and verse about the rise of the soul to union with God, with so much teaching that he has earned the title of Mystical Doctor of the Church. He died in Úbeda, at the age of forty-nine.
V/. Saint John of the Cross.
R/. Pray for us.

---
To advance in your spiritual reform, kindly consider the profound meditations and pious lessons from the book: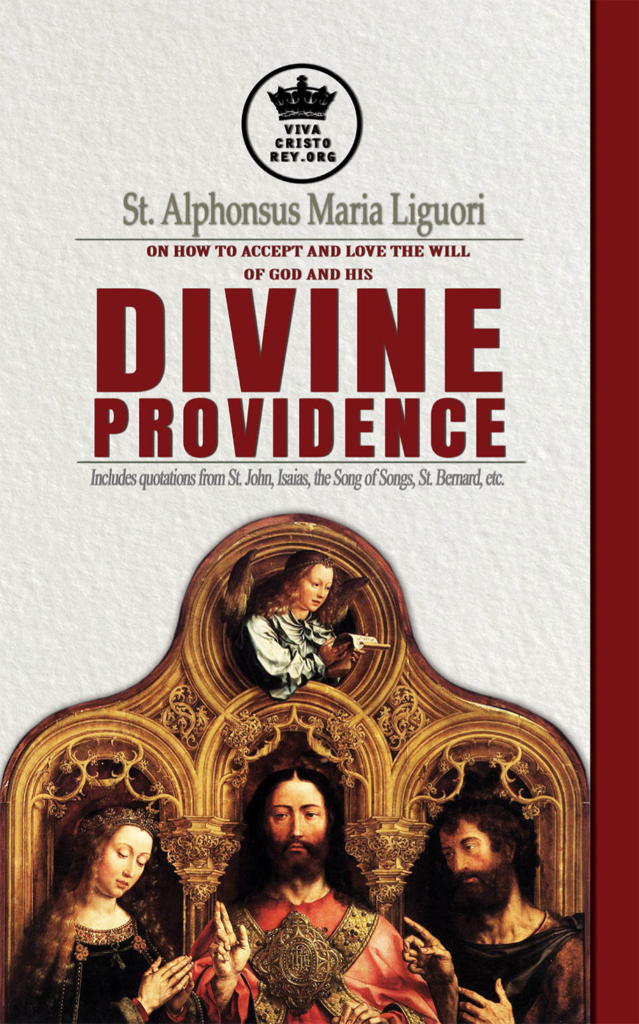 TITLE: St. Alphonsus Maria Liguori on How to accept and love the will of God and his Divine Providence Includes quotations from St. John, Isaias, the Song of Songs, St. Bernard, etc.
AUTHOR: St. Alphonsus Liguori
EDITOR: Pablo Claret
Get it as a PAPERBACK:
vcrey.com/providence-book

Get it as an AUDIOBOOK on Google Play:

Get it as an AUDIOBOOK on Apple Books:
See our catalogue of Catholic books and audiobooks:
https://vivacristorey.org/en/catalogue/