Abbot.
As a young man he followed the militia. One Good Friday, while surrounded by soldiers, he stumbled upon his brother's murderer, who, outstretched his arms, asked for forgiveness out of respect for the Holy Cross. John embraced him as a brother, and entering the church he saw the crucified Christ bow his head toward him. Leaving the militia, he took the monk habit.
Appointed Abbot, he refused the position and retired to the desert, where he founded the Order of Valleumbrosa. It was the eleventh century, when the Church wept humiliated by the degrading stigma of simony.
John and his monks rose boldly against the simony bishops and abbots and began that daring campaign that was to culminate in the glorious pontificate of the great Hildebrand, Saint Gregory VII (999 – 1073).
V: Saint John Gualbert.
A: Pray for us.
---
To increase devotion to the Blessed Virgin Mary, it is advisable to pray daily the 15 mysteries of the Rosary.

Share with those you love, the book Rosary For Beginners: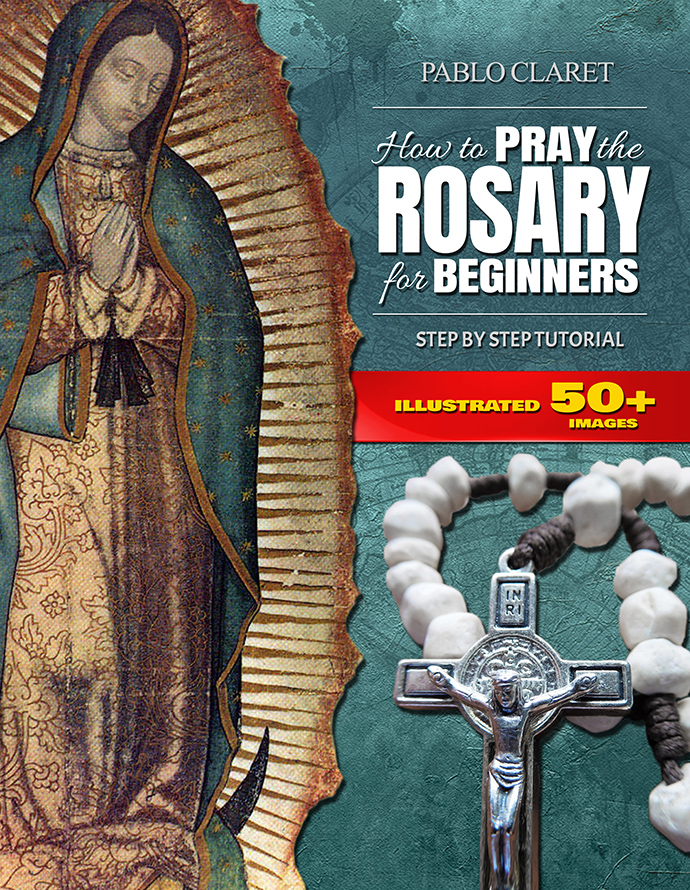 TITLE: How to Pray the Rosary for Beginners Step by Step Tutorial
AUTHOR: Pablo Claret

Get it as a PAPERBACK:
vcrey.com/rosary-book
See our catalogue of Catholic books and audiobooks:
https://vivacristorey.org/en/catalogue/
---
¡Comparte esta historia en tu plataforma favorita!