Mother of Most Holy Mary.
Among all women, Anne was chosen so that in her womb the mother of God would be conceived without original sin.
Saint Anne was a descendant of King David, as the Messiah was prophesied to be born from the genealogy of the holy king. Being mother of the Blessed Virgin, she was in turn grandmother of Our Lord Jesus Christ and husband of Saint Joaquim.
V: Saint Anne.
A: Pray for us.
---
To advance in your spiritual reform, kindly consider the profound meditations and pious lessons from the book: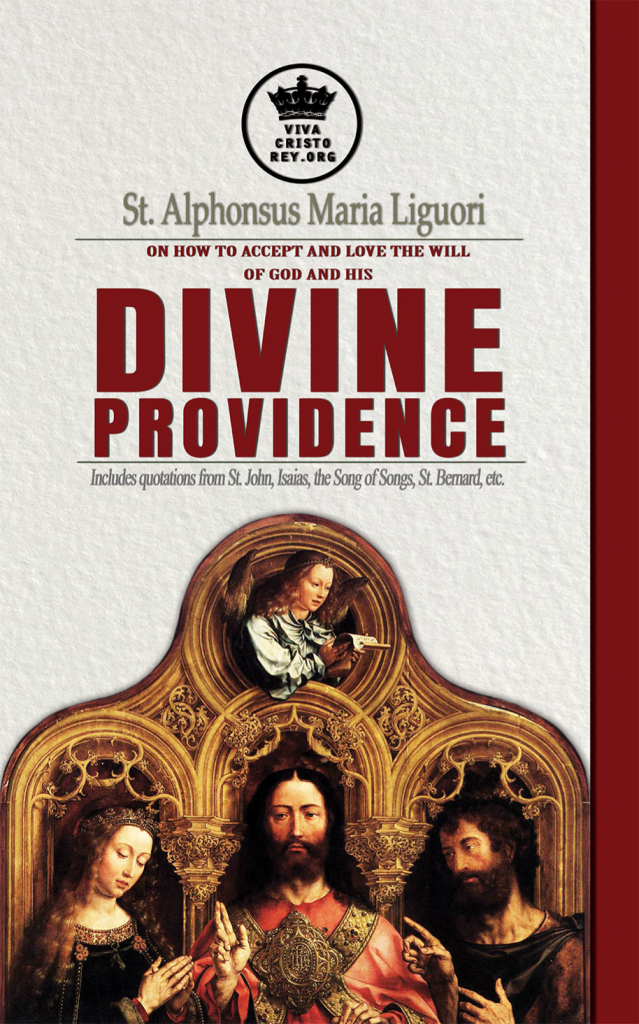 TITLE: St. Alphonsus Maria Liguori on How to accept and love the will of God and his Divine Providence Includes quotations from St. John, Isaias, the Song of Songs, St. Bernard, etc.
AUTHOR: St. Alphonsus Liguori
EDITOR: Pablo Claret

Get it as a PAPERBACK:
vcrey.com/providence-book


See our catalogue of Catholic books and audiobooks:
https://vivacristorey.org/en/catalogue/