A prayer of a penitent sinner, under the scourge of God. The first penitential psalm.
[1] Unto the end, in verses, a psalm for David, for the octave. [2] O Lord, rebuke me not in thy indignation, nor chastise me in thy wrath. [3] Have mercy on me, O Lord, for I am weak: heal me, O Lord, for my bones are troubled. [4] And my soul is troubled exceedingly: but thou, O Lord, how long? [5] Turn to me, O Lord, and deliver my soul: O save me for thy mercy's sake. [6] For there is no one in death, that is mindful of thee: and who shall confess to thee in hell? [7] I have laboured in my groanings, every night I will wash my bed: I will water my couch with my tears. [8] My eye is troubled through indignation: I have grown old amongst all my enemies. [9] Depart from me, all ye workers of iniquity: for the Lord hath heard the voice of my weeping. [10] The Lord hath heard my supplication: the Lord hath received my prayer. [11] Let all my enemies be ashamed, and be very much troubled: let them be turned back, and be ashamed very speedily.
Commentary
[1] "For the octave": That is, to be sung on an instrument of eight strings. St. Augustine understands it mystically, of the last resurrection, and the world to come; which is, as it were, the octave, or eighth day, after the seven days of this mortal life: and for this octave, sinners must dispose themselves, like David, by bewailing their sins, whilst they are here upon earth.

---
To advance in your spiritual reform, kindly consider the profound meditations and pious lessons from the book: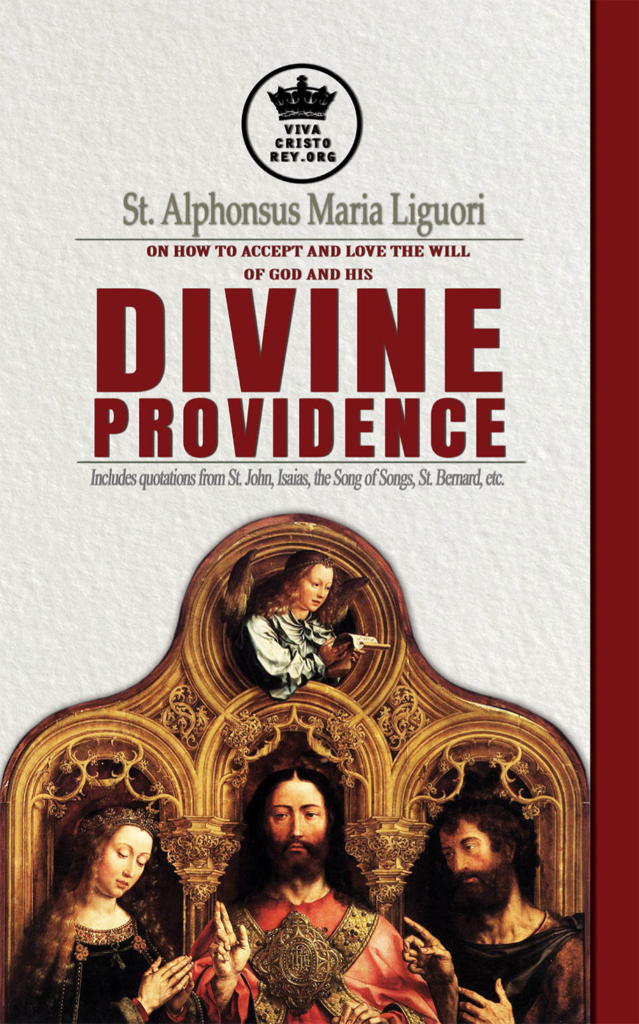 TITLE: St. Alphonsus Maria Liguori on How to accept and love the will of God and his Divine Providence Includes quotations from St. John, Isaias, the Song of Songs, St. Bernard, etc.
AUTHOR: St. Alphonsus Liguori
EDITOR: Pablo Claret
Get it as a PAPERBACK:
vcrey.com/providence-book

Get it as an AUDIOBOOK on Google Play:

Get it as an AUDIOBOOK on Apple Books:
See our catalogue of Catholic books and audiobooks:
https://vivacristorey.org/en/catalogue/