Dedication of the patriarchal basilica of Saint Mary Major, named that way for being the greatest of all the temples in Rome consecrated to the Mother of God.
It is also called Sanit Mary of the Manger because it keeps a large part of the holy Manger of Bethlehem. Lastly, it is called Saint Mary of the Snows, since according to a pious tradition, the heavenly Lady, named heir to a childless marriage, chose the site of her future basilica, covering it with a heavy snowfall in the heat of August 5.
At the entrance to the basilica is the statue of Felipe IV of Spain, whose successors are honorary canons of Saint Mary Major.
V: St. Mary of the Snows.
A: Pray for us.
---
To advance in your spiritual reform, kindly consider the profound meditations and pious lessons from the book: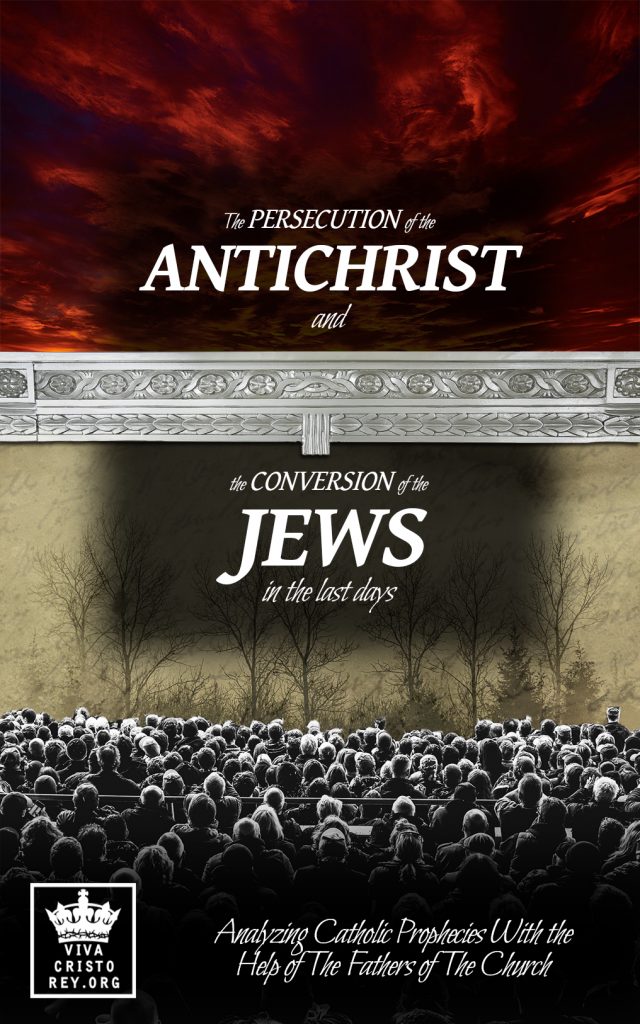 TITLE: The Persecution of the Antichrist and the Conversion of the Jews in the last days. Analyzing Catholic Prophecies With the Help of The Fathers of The Church.
AUTHOR: Father Charles Arminjon
EDITOR: Pablo Claret

Get it as a PAPERBACK:
vcrey.com/conversion-jews
See our catalogue of Catholic books and audiobooks:
https://vivacristorey.org/en/catalogue/