Catholic Feast.
We celebrated this feast for the first time on Friday of Sorrows, which is consecrated more directly to those sorrows that the heavenly Lady experienced at the foot of the Cross.
Pius VII instituted this second feast to generally honor the Seven Sorrows of Mary.
V/. Sorrowful Mother.
R/. Pray for us.
---
To advance in your spiritual reform, kindly consider the profound meditations and pious lessons from the book: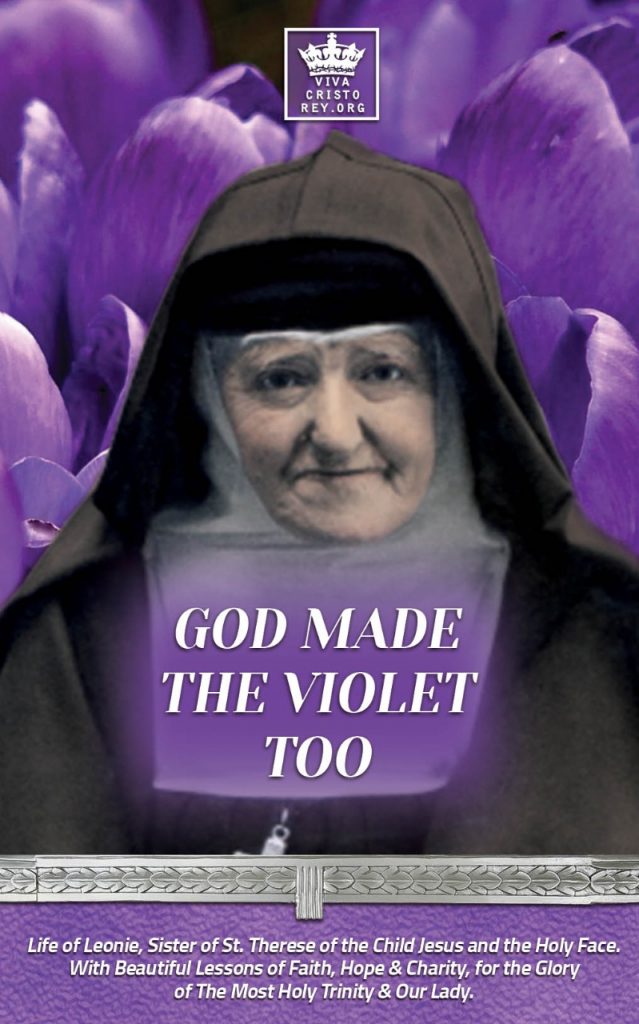 TITLE: God Made the Violet Too, Life of Leonie, Sister of St. Therese of the Child Jesus and the Holy Face. With Beautiful Lessons of Faith, Hope & Charity, for the Glory of The Most Holy Trinity & Our Lady.
AUTHOR: Rev. Albert H. Dolan
EDITOR: Pablo Claret
Get it as a PAPERBACK:


See our catalogue of Catholic books and audiobooks:
https://vivacristorey.org/en/catalogue/