Moral Theology is served not only by the various branches of philosophy such as:
Ethics
Theodicy
Psychology
Logic
But also by many of the natural sciences. Thus:
Medicine and Physiology are useful for understanding the morality and imputability of acts.
Sociology and Economics may throw light on problems concerning justice.
Jurisprudence is, of course, closely related to questions concerning duties that arise from human laws.
History confirms the teachings of Christian morality by the lessons of experience.
The Method to Be Followed in Moral Theology
The positive method is a simple statement of moral principles and doctrines, with little attention to argument, except such as is found in the positive sources (e.g., scripture, tradition, the decisions of the Church).
The Scholastic method is a scientific statement of moral teaching through accurate definition of terms, systematic coordination of parts, strict argumentation and defense, attention to controversies, and recourse to philosophy and other natural knowledge.
The casuistic method, or case-system, is the application of moral principles to the solution of concrete problems of lawfulness or unlawfulness.
The Scholastic method is the one best suited for the study of Moral Theology, because it is more scientific, and fits one better to understand, retain, and apply what one learns. But it is not exclusive of the other methods, since it perfects the positive method, and is the groundwork for the case method. Each method has a special suitability for certain ends. Thus:
The positive method is well adapted to preaching, and hence was much in favor with the Fathers of the Church, as can be seen from their moral homilies and treatises.
The Scholastic method is the best for study, teaching, apologetic, and was followed by the great classical works of theology in the Middle Ages and later.
The case method is very helpful to the seminarian and the priest in the exercise of the ministry of the confessional.

---
To advance in your spiritual reform, kindly consider the profound meditations and pious lessons from the book: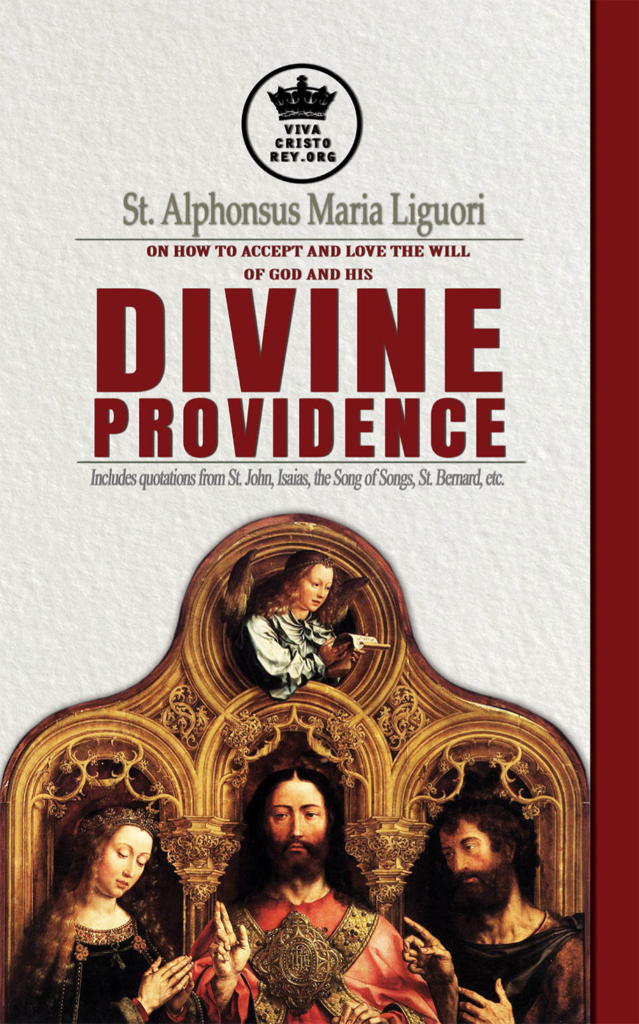 TITLE: St. Alphonsus Maria Liguori on How to accept and love the will of God and his Divine Providence Includes quotations from St. John, Isaias, the Song of Songs, St. Bernard, etc.
AUTHOR: St. Alphonsus Liguori
EDITOR: Pablo Claret
Get it as a PAPERBACK:
vcrey.com/providence-book

Get it as an AUDIOBOOK on Google Play:

Get it as an AUDIOBOOK on Apple Books:
See our catalogue of Catholic books and audiobooks:
https://vivacristorey.org/en/catalogue/