Bishop, Confessor and Doctor
Younger brother of St. Leandro and St. Fulgencio, he illuminated Spain from his Seville headquarters. As a young man, in the retreat of the cloister, he reached a wealth of knowledge, which he enclosed in his book Etymologies, and they made him a light of the medieval Church. He presided over the IV Council of Toledo. He is buried in San Isidoro de León.
V/. St. Isidore of Seville
R/. Pray for us.

---
To advance in your spiritual reform, kindly consider the profound meditations and pious lessons from the book: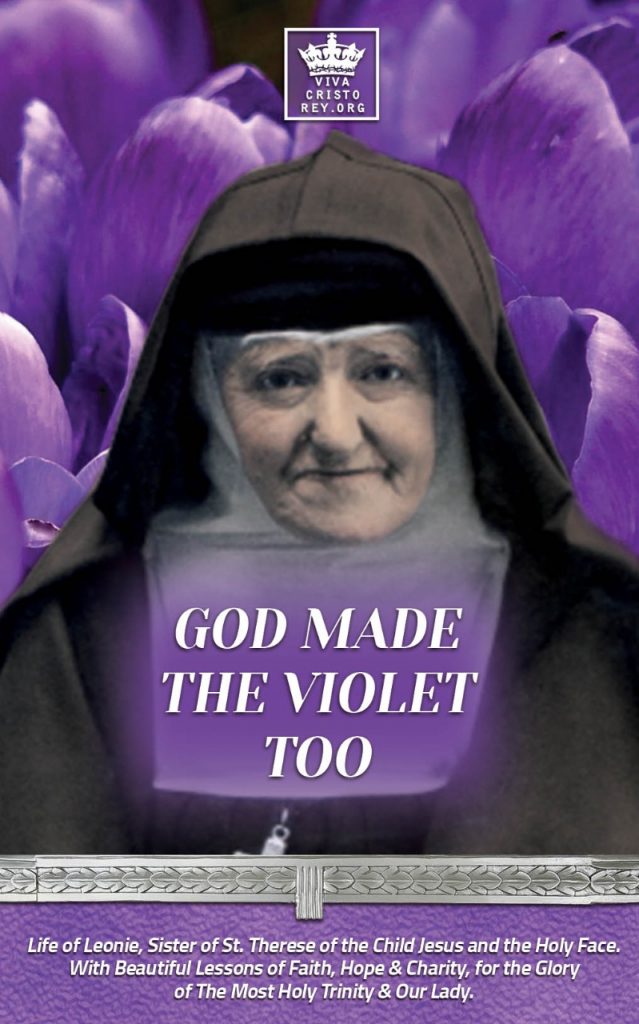 TITLE: God Made the Violet Too, Life of Leonie, Sister of St. Therese of the Child Jesus and the Holy Face. With Beautiful Lessons of Faith, Hope & Charity, for the Glory of The Most Holy Trinity & Our Lady.
AUTHOR: Rev. Albert H. Dolan
EDITOR: Pablo Claret


See our catalogue of Catholic books and audiobooks:
https://vivacristorey.org/en/catalogue/