Virgin and Martyr
Born in Sicily, she consecrated her virginity to God. She was gorgeous; Her praetor fell in love with her and, irritated by her refusal, subjected her to terrible torments: among others, having her breasts cut off. She is a helper against breast diseases, and against fires and storms.
God chose the weakness of a maiden to defeat the power of the barbarian praetor.
Marriage is indissoluble; but much more excellent is holy virginity, which does not imply mutilation of the body, but dominion over carnal passion, for the love of supernatural goods.
V/. St. Agatha
R/. Pray for us.

---
To advance in your spiritual reform, kindly consider the profound meditations and pious lessons from the book: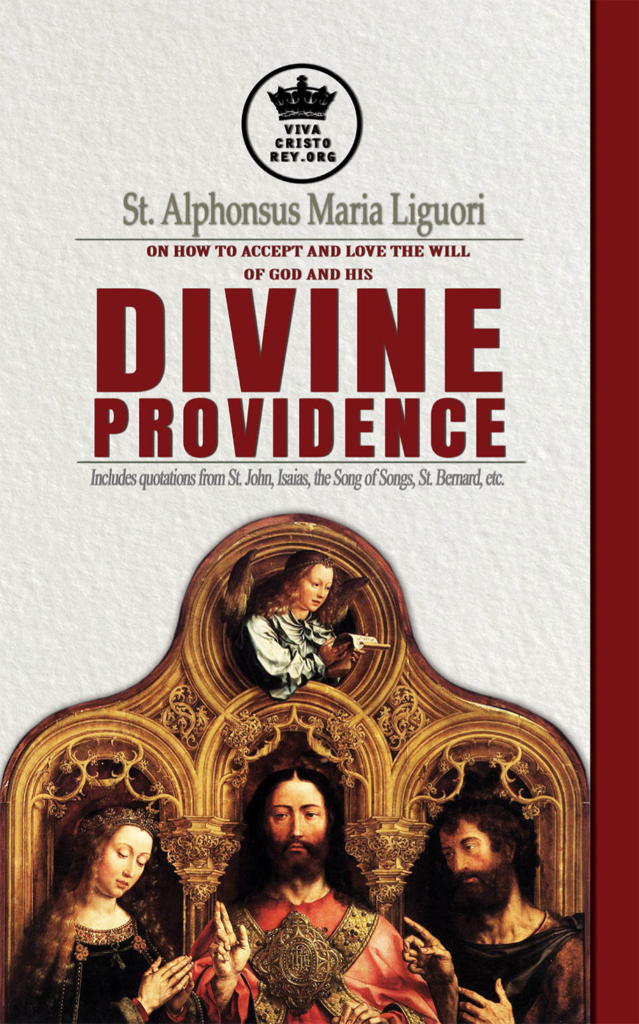 TITLE: St. Alphonsus Maria Liguori on How to accept and love the will of God and his Divine Providence Includes quotations from St. John, Isaias, the Song of Songs, St. Bernard, etc.
AUTHOR: St. Alphonsus Liguori
EDITOR: Pablo Claret
Get it as a PAPERBACK:
vcrey.com/providence-book

Get it as an AUDIOBOOK on Google Play:

Get it as an AUDIOBOOK on Apple Books:
See our catalogue of Catholic books and audiobooks:
https://vivacristorey.org/en/catalogue/