Bishop and Confessor.
He governed the diocese of Mans with apostolic zeal in the 4th century. He followed Christ with ardent determination and reached the crown of victory. His heroic charity is especially pleased to help people suffering from kidney, colic and gallbladder diseases.
He is considered part of the group of saints entitled healers and protectors, and veneration to him was widespread in Europe during the 13th century.
V: Saint Liborius of Le Mans.
A: Pray for us.
---
Info of the Saint:
Feast
July 23
Born
320
Gaul
Died
396
Le Mans
(modern-day
France)
Nationality
Galli
Canonization
Pre-congregation
Patronage
Against calculi;
against colic;
against fever;
against gall
stones

---
To advance in your spiritual reform, kindly consider the profound meditations and pious lessons from the book: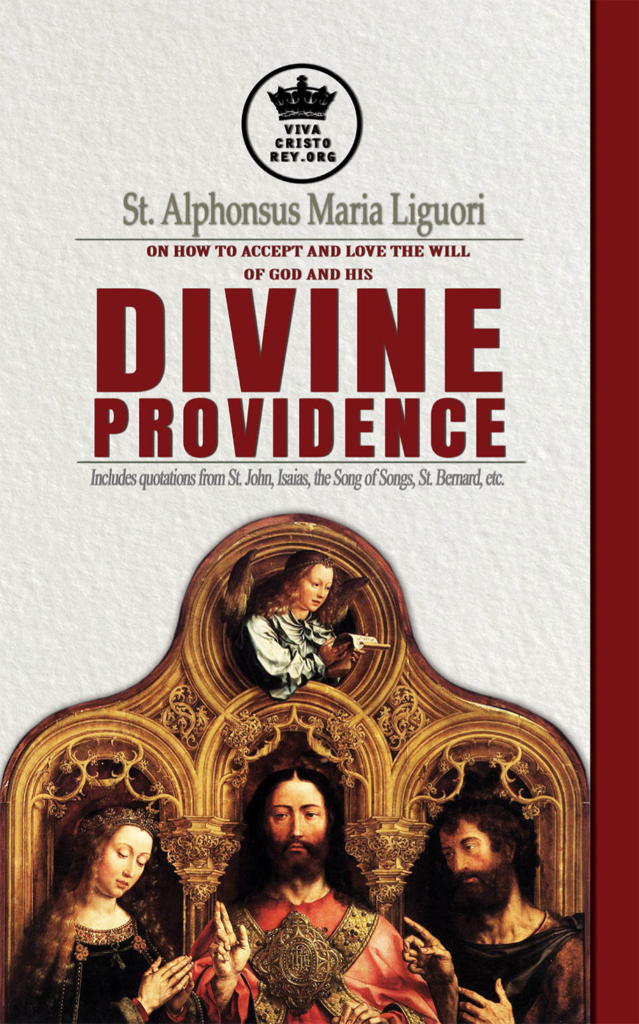 TITLE: St. Alphonsus Maria Liguori on How to accept and love the will of God and his Divine Providence Includes quotations from St. John, Isaias, the Song of Songs, St. Bernard, etc.
AUTHOR: St. Alphonsus Liguori
EDITOR: Pablo Claret
Get it as a PAPERBACK:
vcrey.com/providence-book

Get it as an AUDIOBOOK on Google Play:

Get it as an AUDIOBOOK on Apple Books:
See our catalogue of Catholic books and audiobooks:
https://vivacristorey.org/en/catalogue/