Spouse of the Virgin Mary, Confessor
In the reform of the rubrics that came into force on January 1, 1956, the celebration of the Patronage of Saint Joseph has been suppressed. In its place, the Church establishes this feast of Saint Joseph the Worker, whom it thus proclaims Patron of all workers and of Christian work.
V/. St. Joseph the Worker
R/. Pray for us.
---
To advance in your spiritual reform, kindly consider the profound meditations and pious lessons from the book: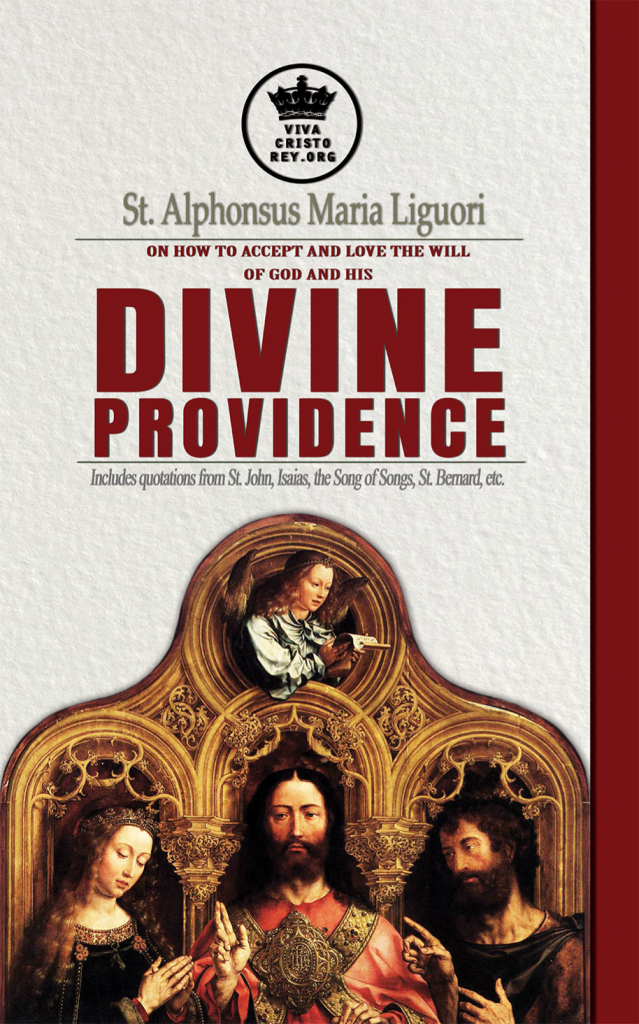 TITLE: St. Alphonsus Maria Liguori on How to accept and love the will of God and his Divine Providence Includes quotations from St. John, Isaias, the Song of Songs, St. Bernard, etc.
AUTHOR: St. Alphonsus Liguori
EDITOR: Pablo Claret

Get it as a PAPERBACK:
vcrey.com/providence-book


See our catalogue of Catholic books and audiobooks:
https://vivacristorey.org/en/catalogue/