Confessor and Doctor
English, Benedictine, commented on the Gospel, tracing the sentences of the Holy Fathers. For this reason, even before he died, his writings were read in the churches, and he was cited with the title of Venerable. He was the luminary of England in the 8th century. He died repeating: Glory be to the Father, and to the Son, and to the Holy Spirit.
V/. St. Bede the Venerable
R/. Pray for us.
---
To increase devotion to the Blessed Virgin Mary, it is advisable to pray daily the 15 mysteries of the Rosary.

Share with those you love, the book Rosary For Beginners: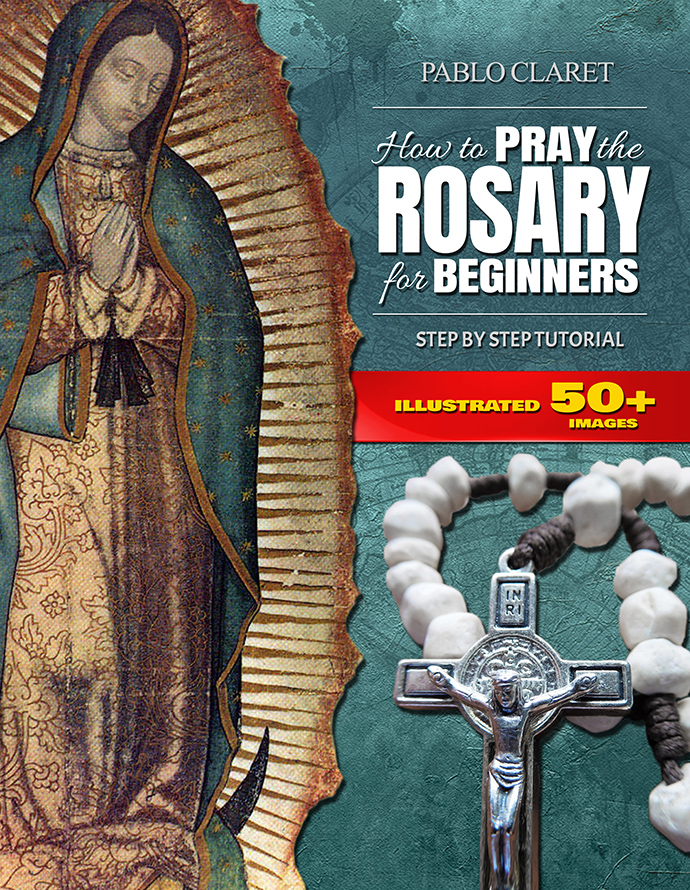 TITLE: How to Pray the Rosary for Beginners Step by Step Tutorial
AUTHOR: Pablo Claret

Get it as a PAPERBACK:
vcrey.com/rosary-book
See our catalogue of Catholic books and audiobooks:
https://vivacristorey.org/en/catalogue/