You can find a shorter summary of the life of Saint Sabas here:
Saint Sabas, also known as Saint Sabas the Sanctified or Saint Sabas the Elder, was born in 439 in the city of Cappadocia, in what is now modern-day Turkey. He was the son of a commander of the Byzantine army.
Saint Sabas decided to join a monastic community in Palestine. He spent the next several decades living a life of intense spiritual discipline and devotion, and he became known for living a life of prayer and penance. He would work several hours daily in order to give food to the elderly and the weak.
Throughout his life, Sabas was known for his humility, compassion, and deep devotion to the Church. He spent 4 continuous years in the desert without speaking to no one, and after that period he started being sought after by monks who begged him to guide them in the path towards sanctity, to which he kindly agreed. At some point he directed 150 monks close to the dead sea.
He was ordained a priest by the Archbishop of Jerusalem and was given the title of "chief of all the monks of the Holy Land"
The Monastery he founded, in the Sea of Saba, is one of the three most ancient monasteries that exist in the world.
In his profound charity, he built two hospitals with the money he receive as inheritance from his parents.
Saint Sabas passed away on December 5, 532, at 94 years old. Today, he is venerated by Catholics around the world as a powerful and miraculous intercessor, and his feast day is celebrated on December 5th. His intercession is sought by those who are seeking a deeper commitment to their spiritual lives.

---
To advance in your spiritual reform, kindly consider the profound meditations and pious lessons from the book: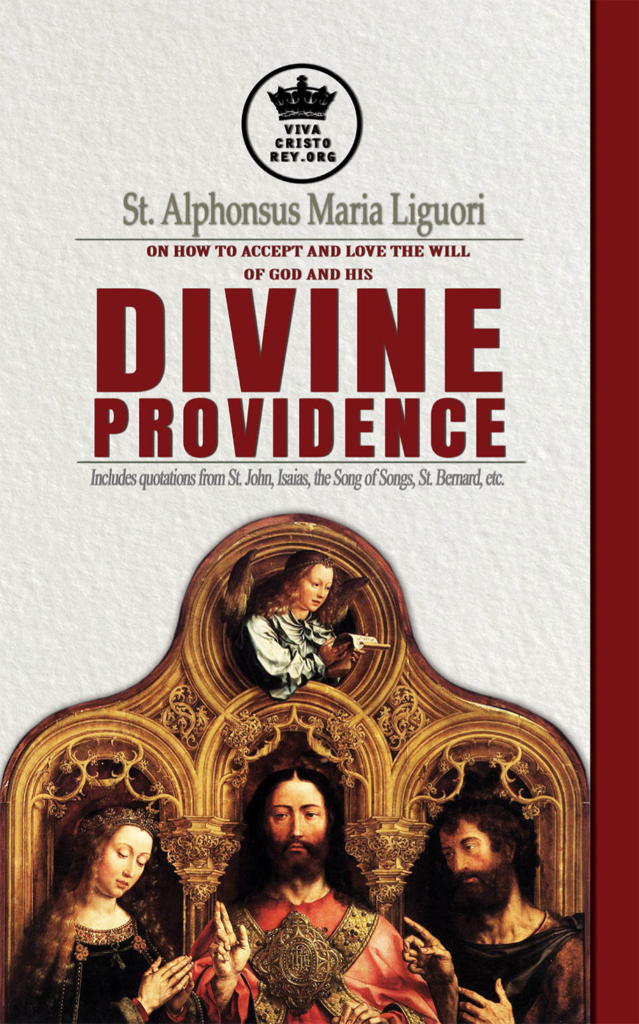 TITLE: St. Alphonsus Maria Liguori on How to accept and love the will of God and his Divine Providence Includes quotations from St. John, Isaias, the Song of Songs, St. Bernard, etc.
AUTHOR: St. Alphonsus Liguori
EDITOR: Pablo Claret
Get it as a PAPERBACK:
vcrey.com/providence-book

Get it as an AUDIOBOOK on Google Play:

Get it as an AUDIOBOOK on Apple Books:
See our catalogue of Catholic books and audiobooks:
https://vivacristorey.org/en/catalogue/